SITE PRIVACY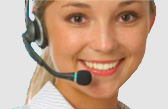 Try Progene (in private) and experience more Power, Performance & Passion!
Notice of Change: June 1, 2013 is when the new Privacy Policy will come into effect. If you choose to keep using this site once the change occurs, you will be doing so under the Privacy Policy in effect at that time.
PROGENE SITE PRIVACY POLICY
Overview
Effective Date: March 1, 2012
This privacy policy ("Privacy Policy") describes the information online collection, use, and dissemination practices of Progene Healthcare, Inc. ("Progene") and applies to Progene's collection, use, storage and disclosure of information by Progene any website owned and/or operated by Progene, including any website where this policy is posted ("Websites" or, individually, the "Website"). Progene is not responsible for the information collection or privacy practices of Third Party websites or applications. All references here to "we" or "us" refer to Progene. All references herein to "you" refer to any user of this Website.
BY USING THIS WEBSITE, YOU AGREE TO BE BOUND BY THE TERMS AND CONDITIONS ("TERMS") OF THIS PRIVACY POLICY. IF YOU DO NOT AGREE WITH THE TERMS OF THIS PRIVACY POLICY, PLEASE DO NOT PROVIDE ANY INFORMATION OR USE ANY OF THE SERVICES OR PRODUCTS OFFERED OR PROVIDED ON THIS WEBSITE.
PLEASE NOTE: THIS PRIVACY POLICY CHANGES FROM TIME TO TIME AND CHANGES ARE EFFECTIVE UPON POSTING. PLEASE CHECK BACK FREQUENTLY FOR UPDATES AS IT IS YOUR SOLE RESPONSIBILITY TO BE AWARE OF CHANGES. WE DO NOT PROVIDE NOTICES OF CHANGES IN ANY MANNER OTHER THAN BY POSTING THE CHANGES AT THIS WEB SITE. YOUR CONTINUED USE OF THIS WEBSITE AFTER ANY SUCH CHANGES HAVE BEEN POSTED CONSTITUTES YOUR ACCEPTANCE OF AND AGREEMENT TO THOSE CHANGES, INFORMATION COLLECTION, USE AND DISSEMINATION PRACTICES.
Personal information
Progene collects information from individuals by various methods, including, but not limited to, when an individual places an order through the Website, contacts our Customer Care Center through the Website, or by completing any other action that requires you to submit information about yourself. The types of information we may collect from you through these methods includes name, email address, street address, zip code, telephone numbers (including cell phone numbers), credit card account and billing information, and such other information as may be requested from time to time (together, "Personal Information").
PERSONAL INFORMATION YOU PROVIDE MAY BE SOLD, SHARED, OR USED AS LISTED HERE.
All information transmitted, printed or otherwise submitted via this Website as well as any Information that you provide to us directly by phone (including any phone number displayed via caller ID), text or SMS message, U.S. mail or through any other written or oral communication with us shall be deemed to be our property and we shall be free to use such information for any lawful purpose as detailed herein.
INFORMATION SHARING AND DISCLOSURE
We may share, license, or sell information we collect to third parties for various marketing purposes, including their online marketing programs. We may disclose any record or communication to any third party when we, in our sole discretion, determine the disclosure to be appropriate including, without limitation, sharing your e-mail address with other third parties for suppression purposes in compliance with the requirements of the CAN-SPAM Act of 2003, as amended from time to time, or any other applicable state or federal law, rule or regulation.
Progene may use the Personal Information that you submit to fulfill an order that you have placed through this Website, confirm order address and information utilizing a third-party, respond to your request for information or customer service, distribute further marketing communications including but not limited to the utilization of SMS text messages, email communications, phone calls, and for any other purposes indicated elsewhere in this Privacy Policy or on the Website at the time of collection.
You may occasionally see contests, surveys, and other features of our website that ask you to provide us with specific Personal Information. When you choose to participate in these requests, the Personal Information you offer may be used for several purposes. These include the uses set out in this Privacy Statement, but depending on the purpose, you may be also providing Personal Information to third parties for prize fulfillment and other aspects of any contest or similar offering or for other uses related to that specific contest, survey or offer. In these case or areas of specific site operation, there will be specific terms that relate its operation.
Progene may also use Personal Information for content improvement and feedback purposes. We may disclose Personal Information to contractors and service providers that help us provided services to you or deliver products or services to you. For example, we may disclose your billing information to payment processors to complete a financial transaction, and we may disclose your shipping address to fulfillment and shipping contractors responsible for delivering products to you. In these cases, the use of Personal Information will be limited to the purpose of that vendor in the provision of those services requested by you.
If our company or our assets are acquired by another company, that company will possess the Personal Information collected by us and it will assume the rights and obligations regarding your Personal Information as described in this Privacy Policy.
In addition, Progene reserves the right to release Personal Information about you if required to do so by law or to comply with valid legal process (such as a search warrant, subpoena, or court order), to protect our rights or property (including without limitation in the event of a transfer of control of our company or substantially all of its assets), or during emergencies when safety is at risk or you have provided explicit consent for us to do so. By agreeing to these Terms, you hereby consent to disclosure of your Personal Information and/or any other records or communications regarding your relationship with us to any third party when Progene determine, in its sole discretion, the disclosure to be necessary and/or appropriate.
With regards to User Generated Content, see the Terms & Conditions related to those sections. Any information you disclose in these sections may become public and you should exercise caution before disclosing any information in those areas of the Website. Progene cannot prevent such information from being used in a manner that may violate this Privacy Statement, the law, or your personal privacy and safety- as a result, we cannot be responsible for the results of your postings.
Your consent
This Privacy Policy sets forth the Website's current policies and practices with respect to nonpublic personal information of the users of the Website. By using this Website, you agree with the terms of this Privacy Policy. Whenever you submit information via this Website, you consent to the collection, use, and disclosure of that information in accordance with this Privacy Policy.
The Website is intended only for those users from the United States. Users from other countries are advised not to disclose Personal Information on this Website or agree to be bound by these terms as if they were in the United States.
Non-Personal information
Progene may collect non-personally identifiable information about your computer and navigation patters while on our Websites. For example, our systems may automatically note your Internet Protocol (IP) address, your computer's operating system, the browser you use for Internet access, and the specific web pages visited during your connection. We may also track data such as the total number of visits to the Website, and the number of visitors to each page of the Website. We may use non-personally identifiable information to help us improve our Websites. We may also use non-personally identifiable information in aggregate form for system maintenance to better understand how our visitors use our site and services. We may share statistical or demographic information in aggregate form with third parties for marketing, advertising retargeting, or research purposes.
Progene currently uses cookie and web beacon technology to associate certain non-personally identifiable information about you in our database. Additionally, Progene may use other new and evolving sources of information in the future. A cookie is a small amount of data stored on the hard drive of your computer that allows Progene to identify your with corresponding data that resides in our database. You may read more about cookies at http://cookiecentral.com . You may disable cookies while using our Websites; however, you will need to enable and accept cookies in order to use all of the features and functionality of the Websites, including ordering features or account access. A web beacon is programming code that can be used to display an image on a web page (by using a programming function). See http://etrust.org for more information about web beacons. Web beacons can also be used to transfer an individual user's unique user identification information (often in the form of a cookie) to a database and associate the individual with previously acquired information about an individual in a database. Web beacons allow Progene to track individual visits on certain websites. Web beacons are used to determine products or services an individual may be interested in, and to track online behavioral habits for marketing and remarketing purposes.
Children's privacy
Progene's Websites are intended for adults. Progene will never knowingly collect, use, or share any personal information about children under the age of 18. If Progene obtains actual knowledge that it has collected personal information about a child under the age of 18, that information will be immediately deleted from our database. We encourage parents to talk to their children about their use of the Internet and the information they disclose to websites. Progene has designed this policy in order to comply with the Children's Online Privacy Protection Act ("COPPA").
Data Security
YOUR PERSONAL INFORMATION, INCLUDING CREDIT CARD INFORMATION OR OTHER ACCOUNT INFORMATION THAT YOU INPUT AT THE TIME OF PURCHASE IS PROTECTED BY ENCRYPTION TECHNOLOGIES TO HELP SECURE COMMUNICATIONS. ALTHOUGH PROGENE MAKES COMMERCIALLY REASONABLE EFFORTS TO PROTECT PERSONAL INFORMATION FROM UNAUTHORIZED ACCESS, USE, AND DISCLOSURE, NO WEBSITE IS 100% SECURE AND AS A RESULT, YOU ULTIMATELY ASSUME THE RISK OF ANY DAMAGE OR LOSS AS A RESULT OF TRANSMITTING SUCH INFORMATION TO PROGENE THROUGH THIS WEBSITE, INCLUDING BUT NOT LIMITED TO, IDENTIFY THEFT, CREDIT CARD FRAUD OR CREDIT CARD LOSS.
In the end, you also share responsibility in data security and maintaining privacy and security- for example, by keeping your password secure and/or choosing to not transmit Personal Information across a non-secured or public wireless access.
Links to external websites
To access the Personal Information that this Website has collected about you, to correct factual errors in such information, or to update any portions of your user profile, please contact us using the contact information below.
How to contact us
If you have any questions, comments, or concerns about this Privacy Policy or would like to be removed from any particular mailings, please contact us at 1-866-776-4363 or at info@Progene.com