PROGENE LABS
AT HOME SALIVA TESTOSTERONE TEST KIT
DO YOU KNOW YOUR TESTOSTERONE LEVELS?

As men age, there is a natural decline in the available levels of testosterone. Unfortunately, most men don't know how much they've lost… but many may have already seen the effects with less energy, more belly fat, lower motivation or sex drive.
---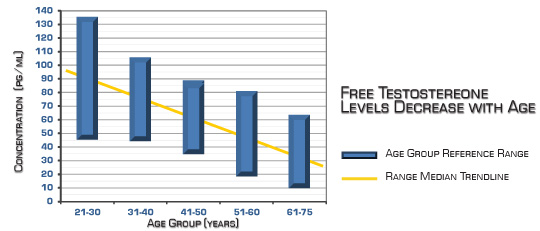 FIND OUT TODAY!
The Progene Testosterone Test Kit utilize the same immuno-assay packs found in hospitals, doctors office and clinics to test the levels of your Free (available & active) Testosterone.
Progene tests are painless & non-invasive using only your saliva (spit) and can be done from the privacy and comfort of your home.
All tests are barcoded and done anonymously. The labs do each test "blind" so that you know you're getting an objective and unbiased reading.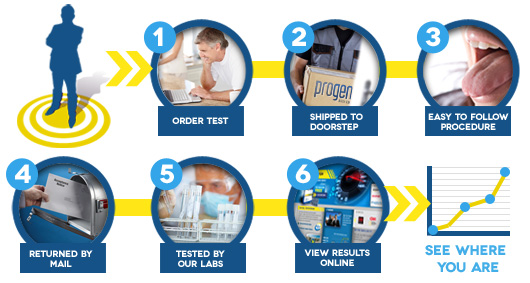 With Progene's Testosterone Test Kit, you can now conveniently see what your levels are and decide for yourself what works for you by testing your levels Before & After trying different regimens.
Because aging is a natural process and not a health or medical condition, you can use your test results to help determine what your path might be and what you would like to improve in your life.
For any specific medical conditions, we encourage you to discuss this with your physician or use the results of this test to open a discussion regarding your individual needs.

The Progene Test Kit includes:

A sample collection kit
Prepaid, Pre-Addressed postage label for returning samples.
Prepaid laboratory test services
Each kit includes everything necessary to collect, package and mail your sample to our laboratory using a prepaid, pre-addressed mailer.
All testing is performed in a CLIA-regulated, CAP-certified laboratory.
If you've already purchased your Kit, let's activate it now to start the testing process.