COUPONS, CODES & REBATES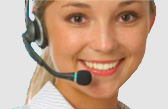 Try Progene for Free and experience more Power, Performance & Passion!
Coupons, Discount Codes & Manufacturer Rebates
Terms & Condition
Coupons & Codes
Progene runs promotions and offers at various times
Offer are valid on a stated base value/minimum purchase. Actual cash value of all coupons is 1/1000 of the stated value.
Coupons cannot be applied to the purchase of gift certificates, sale items, sample offers or subscription refills.
Coupon code MUST be entered in the shopping cart or mentioned on the phone at the time of purchase. Discount will appear at the time of check out AFTER the reference code has been entered and does not apply to any duties, taxes, shipping or insurance fees. Offer cannot be combined with any other offer or discount code and is not valid for affiliate rewards or credit.
Discount cannot be applied retroactively and is not redeemable for cash. Discount is set in US$, equivalent can be applied in another currency and at the exchange rate accepted by Progene. Return for credit or exchange is permitted if made according to the terms for returns and exchanges. Return for credit is permitted at the actual paid value. Return for exchange is also allowed where the paid value and discount would be applied to an exchanged purchase above the minimum purchase necessary. Progene reserves the sole right to modify, suspend or cancel this offer at any time without notice. Other terms and conditions may applyi, see coupon for specific terms and/or purchase requirements. Void where prohibited.
Rebates
Offer valid according to the specific offer terms found on the rebate.
All Rebates must include:
Copy of the original receipt/purchase
The UPC barcode from the actual Progene package
A completed Rebate form
Self-Addressed, Stamped Envelope to where the rebate should be mailed
Send completed rebate to:
Progene Dist Ctr B
Rebate Processing
1901 Dalton Ave
Cincinnati, Ohio 45214

Progene Mail-In Rebate offer valid only with eligible commercial purchases in the US from participating retailers during the valid manufacturer's mail-in rebate periods.

Non-purchased products do not qualify under this rebate offer. Rebate applicable only to future purchase and cannot be applied to current purchase. Limit 2 rebates per customer. While supplies last- no substitutions or rainchecks. Offer may not be combined with any other promotions, offers or discounts. Request form must be fully completed and returned with required documentation. Original UPC symbols and rebate card form required- copies will not be accepted. Actual description of qualifying purchased product must be legible and clearly shown on the retail purchase receipt. Keep copies of all materials sent. Materials received become property of Progene and willl not be returned. Progene is not responsible for lost, late, or misdirected mail. Requests must be postmarked within 30 calendar days of the qualifying product purchase date. Any incomplete requests, claims made after the qualifing time periods or fraudulent submissions will not be processed, acknowledged or returned. If any terms and conditions are not met, rebate will not be sent. Rebate checks are processed within 8-10 weeks. Rebate checks are void if not cashed within 90 days of issuance and will not be reissued. To qualify for this rebate, you must be a legal US resident, 18 years of age or older. Only actual purchaser of the qualifying products may participate in this rebate program. Requests from reseller groups will not be honored. Void where prohibited or restricted by law. Progene does not guarantee availability of qualifying products. Terms of offer may change without notice. Unless you have a separate written agreement with Progene, by submitting your request for rebate, you agree that your purchase is subject to the terms and conditions of this site.