GUARANTEE & RETURNS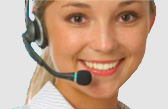 Experience more Power, Performance & Passion... or your money back!
100% MONEY BACK GUARANTEE
Progene® has worked for so many others that we'd like for you to be able to try it too!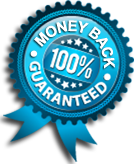 If after purchasing Progene, you discover that Progene's not for you, just notify us within 30 days from the date of purchase to begin the return process. (see Return Processes below)

Just return the packaging for a complete refund of your purchase price (less shipping & handling or any special rebates). Yes, you can even send back empty packages- we'd love for you to actually try Progene!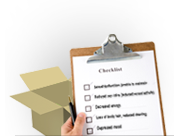 RETURN PROCEDURES & POLICY
Progene offers a money back guarantee for all purchased product.

Only actual Progene orders are eligible for refunds from Progene.
Refunds for retail purchases are covered by the refund policy of that specific retailer.
Product samples, products without corresponding orders, free, or non-purchased products do not qualify for a refund.
---
TO RETURN A PURCHASED ORDER, YOU MUST DO THE FOLLOWING.
Call or email for a Return Merchandise Authorization (RMA) number within 60 days from the date of original purchase.

Customer Service can be reached:

Toll Free: (866) PROGENE, M-F; 10a-6p Eastern Time.
Via Email: Customer Service can be reached at CustServ@Progene.com
Online: Customer Care

All purchased product are eligible for the money-back guarantee.
Ineligible for refunds are:

Used Testosterone Test Kits (unused test kits are refundable)
Products without corresponding Progene based orders
Retail products (refunds determined by that specific retailer)
Products without UPCs on the packaging
Any rebated product or special discount product
Refund requests after 30 days from the original date of order

Return Requirements: Please save & return the following:

Any remaining, unused product packages
All empty or consumed blister packs with original packaging (we'll need the UPC from the box and production lot numbers from the blister packs for product tracking and quality control)
A reason for the return (this is optional, but helps us improve our product)
RMA clearly marked on the outside of the return package. (Packages without listed RMAs are directed to a different processing line and are not processed for refunds)
Shipments without an RMA and only marked return to sender or refused cannot be tracked against our returns system and will not be refunded. If you return a package, we recommend that you insure the shipment and request proof of delivery.
All RMA eligible products must be received within 10 days of issued RMA. Products received late ofr after the RMA has expired, are not eligible for credit processing.
Return shipments must have sufficient postage and shipped via primary carriers(UPS, FedEx or USPS - recommended). Credits cannot be issued to returns with insufficient postage or shipped via COD.
Any items returned beyond the Return Policy Period, without an RMA or without sufficient postage, will not be returned to the customer, unless you request its return to you, and you agree to pay a $15.00 re-ship fee.
If one or more of these conditions are not met, Progene reserves the right to decline the return.

Refunds will be processed upon receipt of any qualified returns.
While returns will be processed within 5 business days of receipt, please allow up to two billing cycles for any credits to post.
If the credit card used at the time of purchase is expired, lost or deactivated, the refund will be issued via check within 30 days.
Provide Customer Service with the following info:

Name
Address
Date of purchase
Purchase method

Refunds are credited using the same method of purchase
Please provide only the last 4 digits of a credit card or banking account number.
NOTE: Do NOT include your whole account number- returns are processed at the facility below.




Product Shipping Address (postage must be pre-paid)

Progene Dist Ctr B
Attn: Progene Returns
1901 Dalton Ave
Cincinnati, Ohio 45214
---